This special 7A-GE engine was developed to suit an 8000rpm rev limit used in the PRB motorsport series and other local clubman race series.
This relatively low rev limit doesnt work well with a 1600cc screamer so I developed this engine to produce good power and torque at relatively low revs. Depending on the state of tune the Speedracer Stroker produces an output up to 238hp @8000rpm and 175 ft/lb at 6000rpm. The engine has over 155ft/lb from 4000-7500 rpm making it an extremely flexible motor.
These engines are based on the Toyota 7A-FE and available to suit the 20 valve and 16 valve engines using Speedracer custom pistons, conrods,and crankshafts. The rod ratio is kept at a very reasonable 1.5 to 1 by using a very short piston with a high gudgeon pin. My standard capacity is 1900cc but I also build 1950cc versions for special race applications.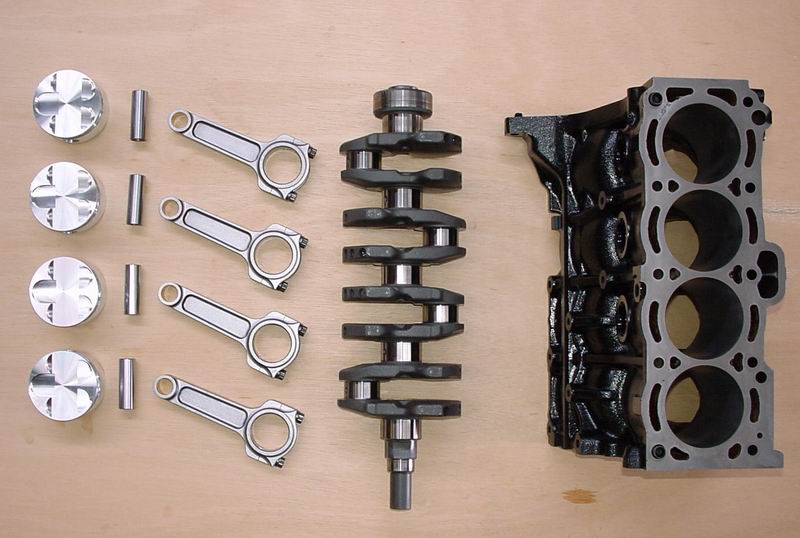 I also have a race heads available which are fully ported with triple angle valve seats. My race head package includes valve springs, high lift/duration camshafts, 380cc injectors to suit the 20valve manifold and adjustable pulleys on both camshafts. The adjustable pulleys disable the VVT variable valve timing as the VVT actuator is not suitable for use with race camshafts.
Contact me if you are interested in this motor.